Pickens High School
Please click here to access the Advisement Letter and Appointment Information

PHS will be conducting Advisement sessions for rising 10th-12th grade students and parents/guardians on 2/22/16 and 3/1/16 from 4:00-8:00 PM. Parents will be contacted by his/her student's advisor for an appointment time.  If you have any questions, please call PHS at 706-253-1800 and ask for a counselor or Chad Flatt.  
Show what you know!

The PHS English Department will be participating in the Young Georgia Authors Writing Contest. This contest is open to all forms of writing: short stories, poetry, essays/literary criticism and analysis, journalism, academic/research reports, personal narratives, and any other original student writing. Please see any member of the English Department or Dr.Flatt for more information.

Submissions are due by February 24, 2016. 
Move On When Ready Program
Move On When Ready (MOWR) is Georgia's new dual enrollment program that allows high school students to earn college credit while working on their high school diploma. The new law streamlines the existing dual enrollment options (Move On When Ready, Accel and HOPE Grant) into one program with one funding source. By consolidating the existing programs into a single program, it will be easier for students and parents to navigate and take advantage of the available options to enroll in college courses while still in high school.
NEW Move On When Ready Guidelines for PHS
Move On When Ready Parents FAQ
NEW Move On When Ready Student Process

Pickens County School System
Parent Notice - Inclement Weather Communication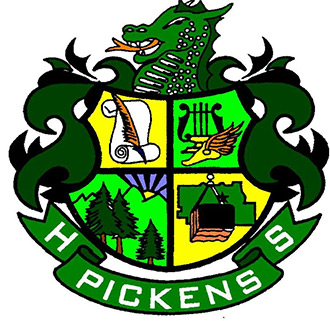 Please click HERE to complete the Georgia Parent Survey. All parents should be encouraged to participate in the Georgia Parent Survey because the data will be used as part of the calculation of the School Climate Star Rating. Survey responses are anonymous and will be submitted directly to the Georgia Department of Education for analysis.